Reading
To be enticed to read and supported as a reader is a fundamental right of every child. (International Literacy Association 2018)
We are incredibly proud of our Reading curriculum at Stanion CofE Primary School. We have worked hard to develop a learning process which will not only teach the children all the skills required to be fluent readers but will also develop a deep love for reading which the children will take with them throughout their lives.
The National Curriculum
The programmes of study for reading at key stages 1 and 2 consist of 2 dimensions:
word reading (please see our separate Phonics page for more information on Early Reading).
comprehension (both listening and reading)
It is essential that teaching focuses on developing pupils' competence in both dimensions; different kinds of teaching are needed for each.
Reading Lessons
Every class takes part in discrete, daily reading lessons. During this time, we work on our VIPERS skills to help the children to understand the texts which we read. We understand the importance of not only comprehension skills but also teaching the children how to read with fluency and precision and so, at least, one lesson per week is spent in developing this area of our reading.
We have developed our understanding of the texts which the children enjoy reading and have picked quality, vocabulary rich texts for the children to study as part of their reading sessions. Please see the attached Long Term Plans (at the bottom of this page) for more information as to which texts we have picked to study with our classes.
Key Stage One skills: Key Stage Two skills: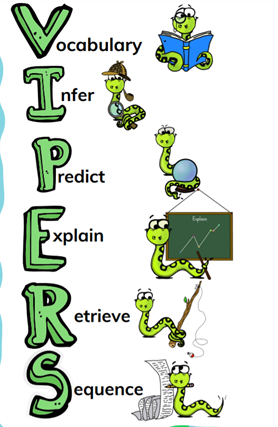 Reading at Home
All children are encouraged to read at home to continue to help to build their fluency, precision and love for reading. We reward the children for their reading efforts and have seen a huge increase in how passionate our children are for reading at home.
Every Friday, each class updates our 'Reading Achievements' board in the hall to show how many times we have all read in a week. At the end of each half-term we average out the scores and award certificates, books and tea parties based upon the achievements of the children.
We base this around:
Bronze award - 3 x weekly
Silver award - 4 x weekly
Gold award - 5 x weekly
Platinum award - 7 x weekly
Stanion Super Friends
Build empathy for characters with books because of the situations that they are facing. Explore different communities through different genres of writing and explore diversity through the different characters that are met.
Listen to members of their community read and enjoy reading as part of a community. Linking with other subjects to gain knowledge and understanding of communities through history and geography texts, which the children are exposed to.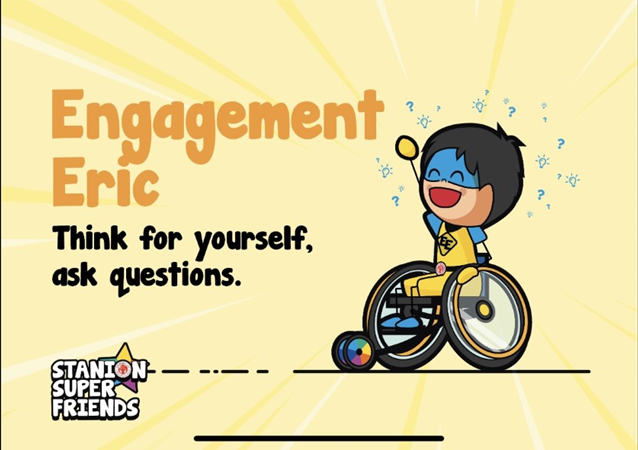 Showing a love of reading and engaging with texts given to be studied as well as texts which the children are choosing to read. Making choices about books to read. Asking questions about situations which arise within books being read to further understanding both in fiction and non-fiction texts. Evaluate books based upon enjoyment of them.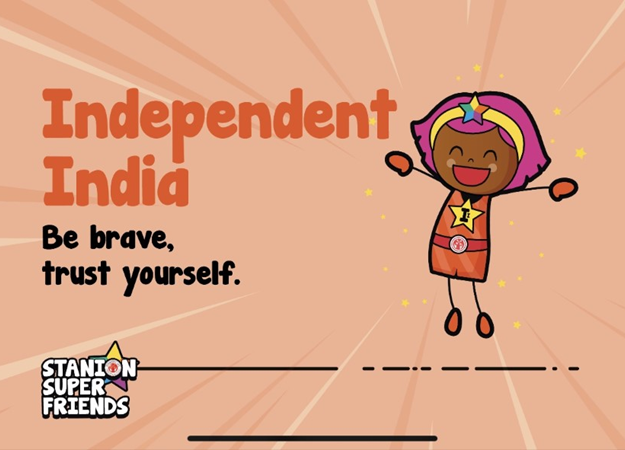 Read books to further deepen their knowledge and understanding of key issues being studied. Work confidently in assessment situations. Share opinions on books and texts as to their enjoyment level of the books. Recommend different texts for others to read. Take notes from books to help to deepen understanding. Independently enjoy reading books for a range of reasons.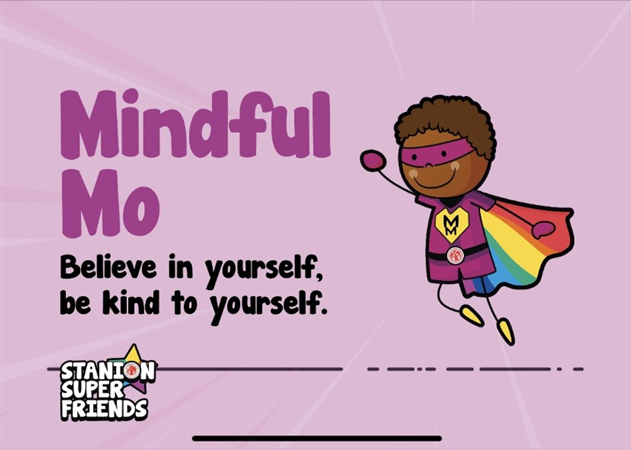 Enjoy the activity of reading and take time to enjoy different types of texts. Escaping through the pleasure of reading. Understand that it is ok to like a diverse range of books and take time to read them.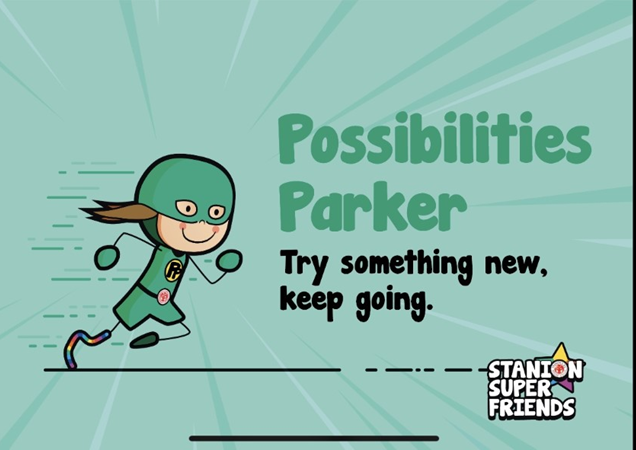 Explore a range of different texts to build opinion on what they enjoy reading. Suggest these texts to others. Build fluency within reading by persevering with trickier texts and applying key knowledge and understanding to reading a rage of words. Defining new words to help to enhance the deeper understanding of the text being read. Keep going with longer and more challenging books and building stamina in reading.